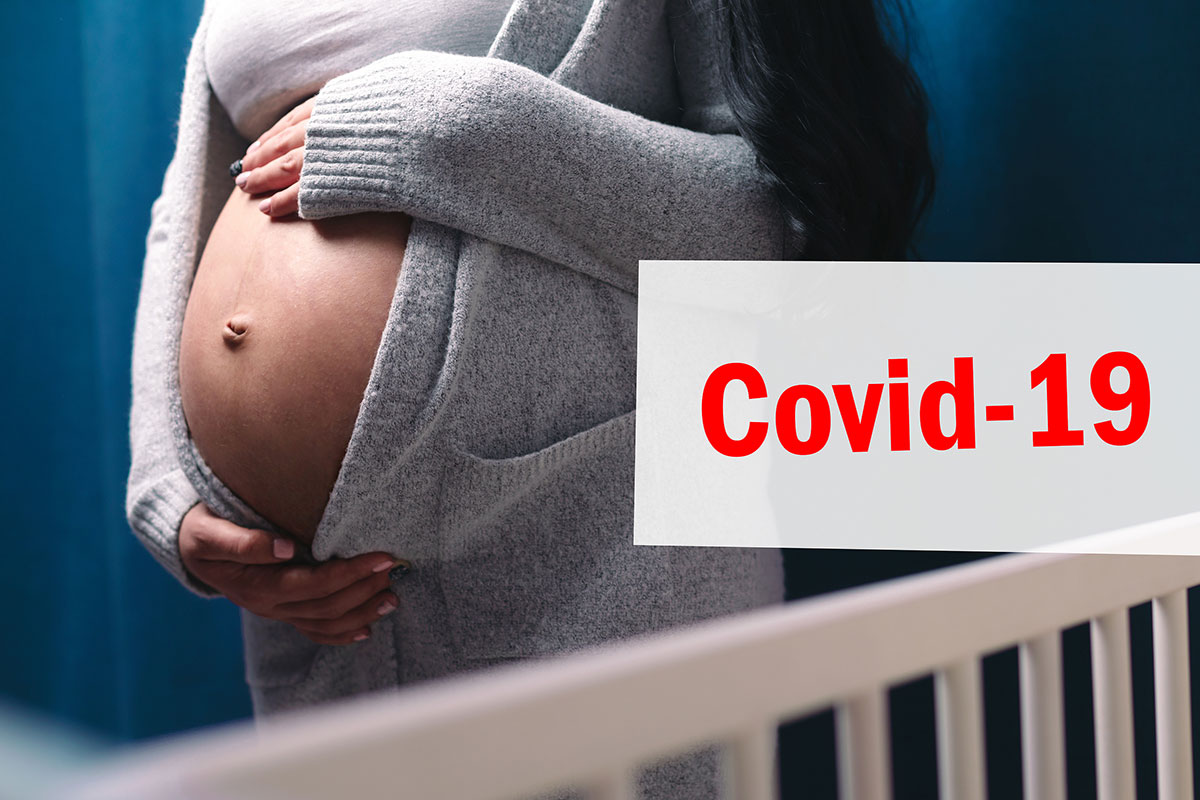 As COVID 19 case numbers are, unfortunately, again on the rise a lot of my patients have been asking me whether or not it is safe to have a baby this year. It seems that almost everyone I know is either having a baby, a puppy, or remodeling. Obviously, it would be nice to not have to worry about procreating in a pandemic, but alas, life must go on and we must keep moving towards our life goals. Let's explore the safeness of Covid 19 and pregnancy.
What we know about this novel virus is constantly changing, but here is what we know so far about…
COVID-19 and PREGNANCY:
Over 3 million pregnant women worldwide have gotten COVID 19 so far (wow!) and the vast majority have made complete recoveries with no known long term effects for them or their babies
Of these 3 million pregnant women with COVID 19, >99.9% of their babies tested negative at time of delivery
If you acquire COVID 19 in pregnancy, statistically you AND your baby will be just fine
If you acquire COVID 19 in early pregnancy, you do have a slightly higher miscarriage rate
If you acquire COVID 19 in late pregnancy, you do unfortunately have a slightly higher still birth rate and risk of serious consequence such as hospitalization or ICU admission; these absolute rates are still very low overall
Women with underlying medical conditions such as high blood pressure, diabetes, asthma are most at risk
You will be tested for COVID 19 at delivery, if you test positive, you will be educated on ways to prevent transmission to your family and baby and will be allowed to room in with baby if desired
COVID in GENERAL
Masks do work. They have been proven to work. If you're outdoors and distanced, don't worry about wearing a mask.  If you are indoors (not at home), please wear a mask. If many people are not wearing masks, leave that situation when possible
Ventilation is key, as our mothers always told us, "take a breath of fresh air". Studies have shown decreased viral particles in well ventilated areas. When you drive in your car, crack your windows, encourage your boss to "air out" the office; all of these things are very simple ways to decrease transmission
If using a public restroom, keep your mask on. Remember, viral particles can be found in the stool of sick individuals and can be aerosolized during a flush. Masking is your best protection for yourself
Eye protection is important. Face shields are ideal but even plain eye glasses (with or without prescription lenses) do offer some protection, especially when following other CDC guidelines for the general public
Hand washing with soap and water thoroughly for at least 20 seconds is indispensable
Keep a bottle of hand sanitizer and roll of paper towel in your car. A piece of paper towel can be useful for so many things, from cleaning up spills to holding the gas pump (studies show that there are more bacteria on gas pump handles than inside most people's toilets!)
Most importantly, having a baby during these challenging times should be an INFORMED decision.
Please discuss it with your OBGYN, we are here to help!
Above all, keep CALM and CARRY ON.
__________________________________________________________________
Dr. Grace Marie Mooken was born in the Midwest and raised in sunny Atlanta where she graduated Summa Cum Laude from Georgia Tech. She completed medical school at the Medical College of Georgia before moving to Dallas to complete her postgraduate residency training in OBGYN at UT Southwestern/Parkland Hospital. She has also completed a fellowship in minimally invasive surgery at Medical City Dallas Hospital.