A Team Approach to Patient-Centered Care
We care for your complete health, whether it means helping you select the birth control method that's right for you or managing menopausal symptoms. That's why we at Dallas OBGYN PA provide a wide range of general women's health services for the North Dallas area.
These include:
Annual Well-Woman Exams and Pap Smears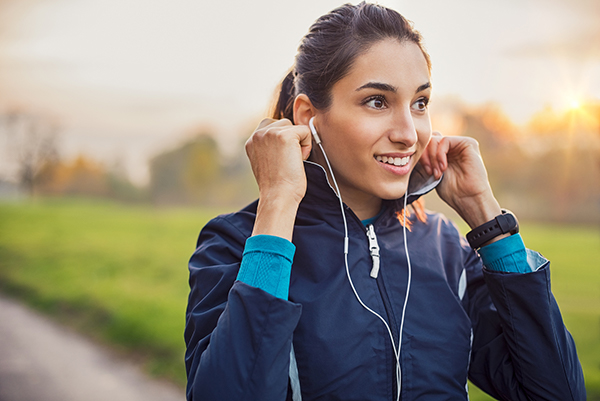 Your annual well-woman exam is about much more than getting a Pap smear. It's about getting a picture of your overall health.
We realize that, in this busy world, it may be tempting to skip your annual exam. Please don't! Your annual exam gives you a chance to ask questions and gain answers to help you live a healthier life. It's a time to screen you for all female cancers including breast, ovarian, uterine, cervical and vaginal cancer as well as optimize your health in general.
Abnormal Pap Smears
If you have an abnormal Pap smear, don't panic! This does not automatically mean that you have cancer.
However, it does mean that we need to follow-up and get more information about your cervix in particular. In some cases, this may include having a colposcopy, where we look at your cervix more closely with a cervical microscope, perform specific stains, and sometimes take a small sample called a biopsy.
Women now have more options for effective birth control than ever, including everything from the pill to IUDs (Intra Uterine Devices). We want to talk to you to determine the best course of contraception for you. We'll carefully review your medical history and explain the benefits and drawbacks of each type of birth control.
Screening and treatment for Sexually Transmitted Infections
Millions of Americans are affected by sexually transmitted infections (STIs) every year. Many STIs do not have any symptoms at all! Failure to get tested or treated can lead to serious, long-term consequences. Some STIs can even impact your fertility. If you've had unprotected sex and think you may have an STI, we encourage you to contact us for testing and treatment.
Are you planning on having a baby? We want to be a part of your care! Preparation for a healthy mother and child begins long before you're pregnant. This way we can be sure that you're getting the best start to ensure the health of your baby.
Fibroids are fairly common, non-cancerous masses within the uterus that may cause pain, bleeding, or infertility. We offer evaluation as well as both medical and surgical treatment for them.
Heavy or irregular Periods
There are several potential reasons for abnormal bleeding and irregular periods. Because there are so many conditions that can cause it, we specialize in providing a timely diagnosis and accurate treatment that will help you.
Correction of Pelvic Support Defects
The pelvic floor muscles are responsible for holding organs such as your uterus, bowel, bladder, and vagina in place.  As we age, have babies, and our bodies change, these muscles can weaken.  When these muscles are no longer able to support the organs, the result is pelvic organ prolapse, and it's one of the conditions we treat. We offer both surgical and non-surgical options.
Hot flashes and vaginal dryness are some of the bothersome effects of menopause. We can help you through a variety of treatments including hormone therapy to help rid you of uncomfortable symptoms. We'll design a plan that will work for you.
Treatment for Infections or Vaginal Discharge
Abnormal vaginal discharge could be the sign of an irritation or infection. We treat diseases such as vaginitis, yeast infections and other problems.
Adolescent and Pediatric Gynecology
We care for all age groups, and we also specialize in adolescent and pediatric gynecology.  A parent can come if they wish and patients can decline any exam if they prefer. We recommend starting breast exams at age 18 years of age and pap smears at age 21.
Treatment for Breast Disorders
In addition to screening for breast cancer, we can help diagnose and treat other breast disorders like breast pain, cysts, blocked milk ducts and fibrocystic breast changes.
Help with Sexual Dysfunction and Low Libido
Low libido or pain during intercourse is much more common than you might think. Sexual desire frequently fluctuates in women and conditions such as vaginismus can also affect it.
We Want to Be Your Medical Home
We take a team approach to your health care. In addition to our wide scope of services, we want to assure you that we are always there to help you and take time to answer any questions you may have.
Whether you're expecting your first baby or entering menopause, we want to tailor a plan to help you live the healthiest life possible.  See why we are the best OBGYN in Dallas.
Contact us to schedule an appointment today!