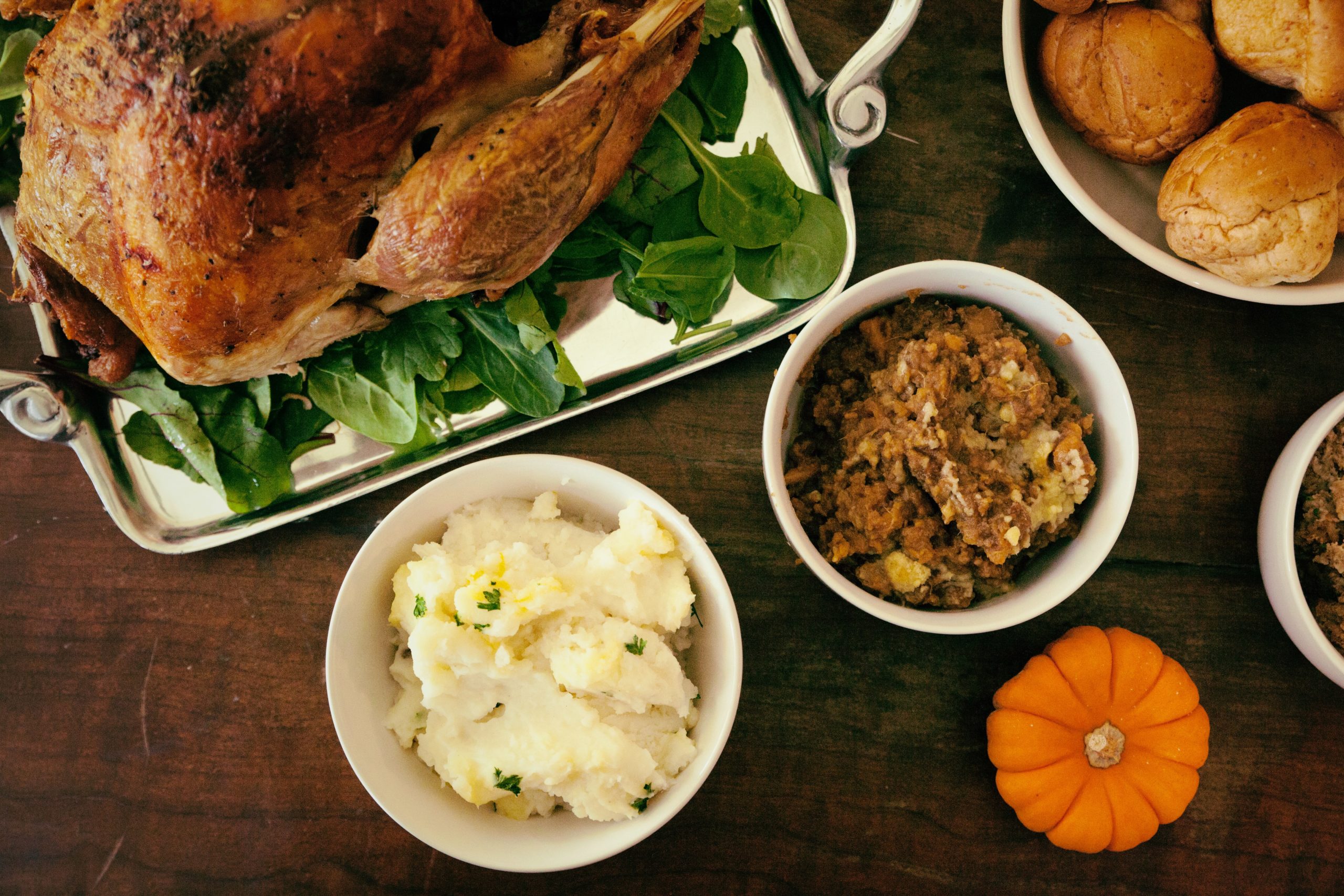 Thanksgiving is a wonderful time to indulge in all kinds of culinary delights while pregnant.  Unfortunately, pregnancy is associated with a higher risk of food poisoning which can lead to serious illnesses. Here are some tips for avoiding the most common causes of food poisoning so you can have a safe holiday.
Foods With Higher Food Poisoning Risk
Salmonella is a bacteria found in products containing uncooked eggs, and in undercooked poultry.  Stuffing that is cooked in the turkey as it is baking often contains large concentrations of this bacteria. This also includes anything with uncooked egg whites or yolks such as raw batter or hollandaise sauce.  Avoid these foods, and eat stuffing which has been cooked separately and not "in the turkey."
Listeria is another bacteria found that easily contaminates soft cheese such as brie, feta, queso fresca, and bleu cheeses.  It is also found in pate (liver spread) and on the surfaces of cold cuts and smoked salmon (lox). For safety, we recommend avoiding soft cheese and heating any cold cuts in the microwave until an internal temperature of 160 degrees is reached.
If you enjoy drinking apple cider, please check the label on the product to be sure it says "pasteurized".  Unpasteurized cider can contain the bacteria called E. Coli, which can cause severe diarrhea.
Raw vegetables are very good for you.  Just be certain that they have been thoroughly washed before consumption because they can harbor toxoplasma or salmonella, which is a dangerous parasite and bacteria respectively.
Please be careful to store leftover food in the refrigerator as soon as possible.  Food poisoning can occur with food that is left on the counters for extended time periods.
Please follow these safety tips and have a wonderful Thanksgiving!
---
Dr. Clark was born and raised in Dallas, obtained her medical degree from the University of Texas at San Antonio, completed residency training at St. Louis University. She has been caring for women here at Dallas OBGYN PA since 1987.