Kelli Culpepper, MD, FACOG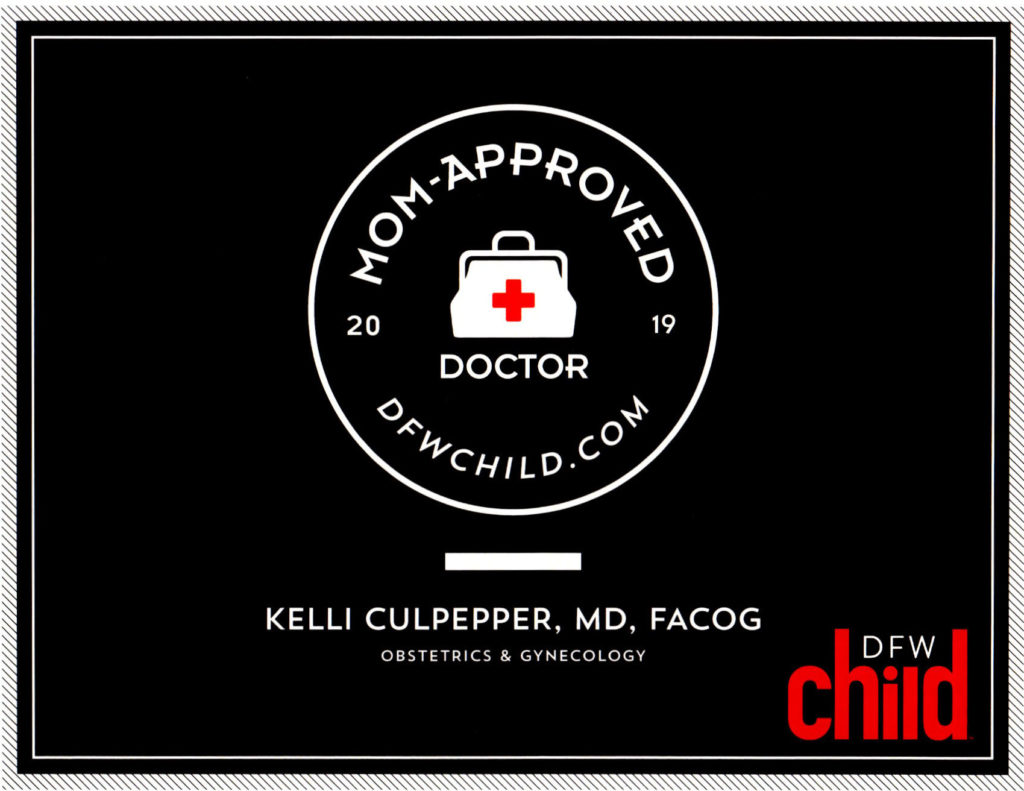 Doctor at Dallas OBGYN PA in North Dallas, TX
Dr. Kelli Culpepper graduated valedictorian from Dallas' own Woodrow Wilson High School. She earned her MD from the University of Texas Health Science Center, San Antonio, Texas and completed her residency at Vanderbilt University Medical Center. Dr. Culpepper returned to Dallas in 2000 after completing her residency, and currently lives in Lakewood with her husband and two daughters.
Why am I a doctor?
I knew I wanted to work in Women's Health. I wanted a specialty where I could develop lifelong relationships with my patients as well as use my hands and do procedures. I get to be a part of a woman's life from start to finish. I meet them as teens and watch them grow-up; go to school, get jobs, and get married. I deliver their babies and watch them blossom in motherhood. Or I see them grow in their careers. I walk them through menopause and counsel them on good health as they age. I do surgeries that improve quality of live or save their life or the lives of their babies. I get to be a part of their lives at all stages.
I am an active member of the medical staff at my hospital to advocate for women's health. I work with staff on drills and protocols to improve obstetrical safety. I represent my department on the Medical Executive staff. I participate on quality and safety committees at both my hospital and the division level. I am committed to getting the best possible outcomes for our mothers and babies.
The greatest joy in life is my family. I strive to balance my love of my work and my love for my family. I have a wonderful husband and two amazing daughters. They know the sacrifices I make to do my job but they always know I will be at everything I can be at!
I also try to spend a little time on myself. I started running a few years ago and developed a love of half marathons! I am trying to improve my tennis game. I love travel and my patients provide an endless supply of places I want to visit.
Education
BA, Trinity University
MD, University of Texas Health Science Center, San Antonio, Texas
Vanderbilt University Medical Center, Internship and Residency in Obstetrics and Gynecology (Chief Resident)
Board Certification
Diplomate, American Board of Obstetrics & Gynecology
Appointments
Chairman, Tissue & Transfusion Committee
Medical City Dallas Hospital
Secretary, Medical Staff 2018
Chair of North Texas Perinatal
Member, Perinatal Task Force
Professional Associations
Fellow, American College of Obstetrics and Gynecology
American Medical Association
Texas Medical Association
Dallas County Medical Society