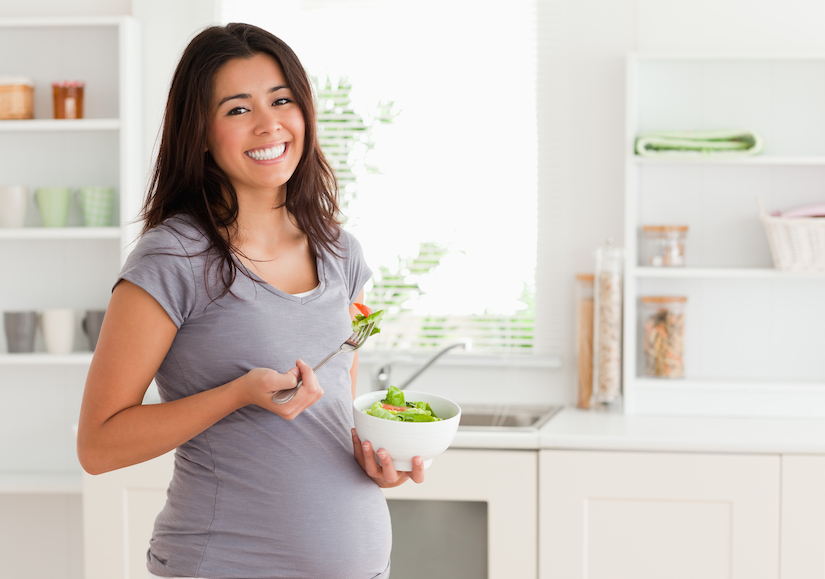 As your third trimester approaches, this thought may cross your mind. In the state of Texas, around 65% of births are vaginal and about 35% are C-Sections, or cesarean sections.
A vaginal delivery is the preferred type of delivery and generally considered your "default" delivery. C-Sections are generally only performed if a vaginal delivery has more risks than benefits for you and your baby.
Statistically, the most common reasons for C-Section are:
Cervix not opening up – "Failure to progress"
Baby getting stressed out with labor – "Non reassuring fetal tracing"
Baby not positioned with his/her head down – "Malpresentation"
75% of C-Sections are due to the above 3 reasons.
The remaining quarter are mostly due to high risk medical conditions or mom's wishes.
Unfortunately, it's hard to predict whether or not you will need a C-Section ahead of time. Instead, generally you have to assume a "wait and see" attitude until labor starts and see how your body and your baby respond to the contractions.
Can I do something to decrease my chances of a C-Section?
YES! Here are 5 Tips:
1. Try to get to your ideal body weight BEFORE you get pregnant.
If you are planning pregnancy in the near future, besides starting on a prenatal vitamin (ideally 1 month prior to conceiving) let's get into shape!
Statistically, if you are overweight at the start of your pregnancy, your cesarean section chances are around 40% and if you are very obese it is over 50%
2. Try not to gain excessive weight during pregnancy.
If you gain more than the recommended amount of weight during pregnancy, your C-section rate steadily goes up with the scale!
The reasons for this are many, but one reason that's easy to relate: the more weight you gain, the more your baby does!
Remember you have to push this kid out in a few months so keep the eating as *clean* as possible, and don't give into too many of those cravings!
3. Consider getting a support person by your side.
It doesn't have a to be a "doula" but having a supportive person at your bedside during labor who is familiar with the birth process, and, who can support you, has been shown to decrease your chances of a C-section.
Labor is hard and having a cheerleader by your side may be the difference between you begging your doctor to just "give me my baby already" after 18 hours of labor (True story!)
4. Be open to an induction of labor.
Back in the day, we used to think inductions of labor (coming into Labor and Delivery Unit without pain and getting medications that give you contractions) led to a higher chance of C-Section.
Recent studies have shown the opposite is true, in fact first-timers have a lower chance of a C-Section if you are induced once your baby has finished developing rather than waiting for labor to start naturally.
No one knows why for sure, but there are a few thoughts including maybe the babies are smaller (fit better through the birth canal) and delivering before certain high risk conditions set in.
Induction isn't for everybody and should be discussed on a case by case basis with your doctor. Every woman and every pregnancy is different, and you and your doctor can make a good birth plan TOGETHER.
5. Go to your prenatal care appointments.
Regularly attending your prenatal appointments has been shown to improve both your and your babies health.
It has also been shown to diagnose and treat problems in pregnancy (like high blood pressure for example) which has been shown to affect your chances of needing a C-Section.
In our practice, our goals are a healthy Mom and Baby regardless of type of delivery.
Birth is one of the most special parts of the human experience and regardless of how your Little One comes into the world, you can be assured it will be worth it !
Above all, keep CALM and CARRY ON.
__________________________________________________________________
Dr. Grace Marie Mooken is the newest addition to Dallas OBGYN PA Family. She was born in the Midwest and raised in sunny Atlanta where she graduated Summa Cum Laude from Georgia Tech. She completed medical school at the Medical College of Georgia before moving to Dallas to complete her postgraduate residency training in OBGYN at UT Southwestern/Parkland Hospital. She has also completed a fellowship in minimally invasive surgery at Medical City Dallas Hospital.
Sources
Am J Obstet Gynecol. 2016 Oct;215(4):515.e1-9. doi: 10.1016/j.ajog.2016.05.023. Epub 2016 May 20.
CDC: Cesarean Delivery Rate by State
ACOG.org: Clinical guidance for integration of the findings of The ARRIVE Trial