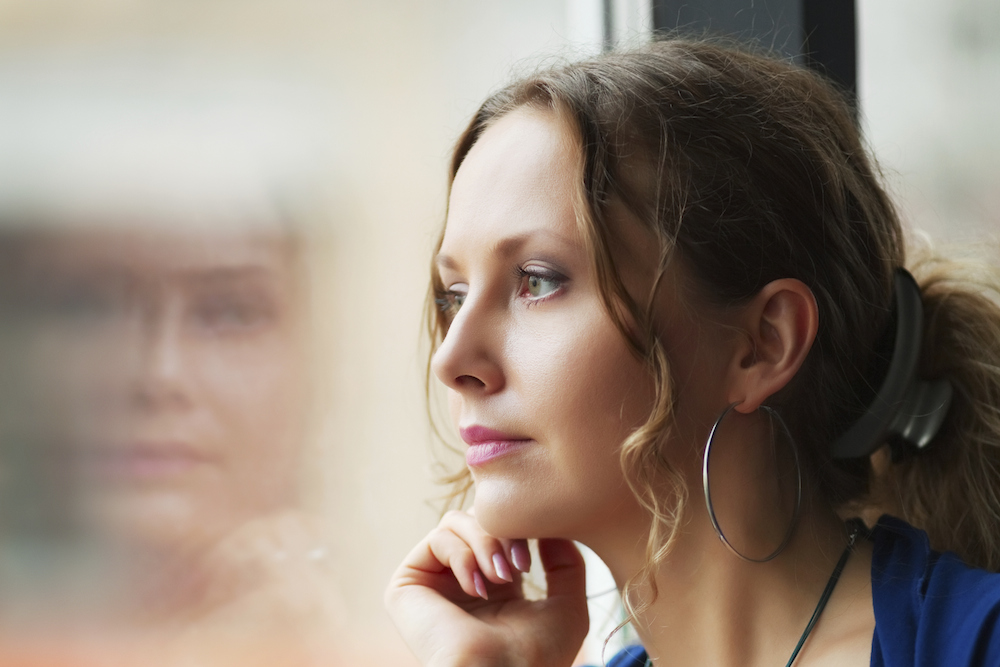 I have gotten a lot of questions in the last few months regarding the Gardasil vaccine and whether or not women should get it if they are older than 26 years old. There is a lot of misinformation or "fake news" regarding this vaccine since its creation, and sadly, this has had major public health consequences. HOWEVER, this blog post is not to discuss the history of the vaccine or its impact on public health. The point of this post is simple: should I get the Gardasil vaccine if I am over the age of 26 years old. Let's dive in!
What is the Gardasil vaccine?
The Gardasil vaccine covers 9 of the most harmful strains of HPV, human papilloma virus, which happens to be the most common sexually transmitted disease. It is estimated that close to 80% of the population has some strain of HPV. There are over 200 strains, and new ones are still being discovered. Approximately 40 of these strains can affect the lower genital tract of women, and about 17 have a high risk of causing negative changes to cervical and vaginal cells. This can mean pre-cancer, warts or even cancer. When you get the vaccine, you protect yourself from the 9 strains which are estimated to cause over 70% of all cervical cancers.
The Gardasil vaccine is the only vaccine that protects against a form of cancer, which is what makes it special!
What is the ideal time for the Gardasil vaccine?
Vaccines only prevent you from getting things you have not already had. For example, I never had the Varicella (chicken pox) vaccine, because by the time it was being routinely given in schools I had already had the chicken pox. Giving me the vaccine at that point would have been useless! All this to say, the ideal candidate for the Gardasil vaccine is someone who has not been exposed to any of the 9 targeted strains.
So, how can you ensure you have not been exposed? The best way is to get the shot before you partake in sexual activity of any sort. At what age do most Americans make their "sexual debut"? According to the CDC, age 17 is when most American women lose their virginity. However, penetrative sex is not the only way to become exposed to HPV. Oral sex, intimate touching, etc, are also ways of contracting HPV, so an earlier age is recommended for receiving the vaccine. The CDC currently recommends that age 11 to 12 years old, and as early as 9 years old is the best time for boys and girls to receive the vaccine.
There seems to be a minimum age and an ideal age—but is there a maximum age?
There is no age at which the vaccine doesn't work. This makes sense for a variety of reasons – have you ever been told you were too old to benefit from any other vaccine? Like a vaccine to prevent hepatitis, pneumonia, rubella or measles?  Probably not, because vaccines will work on anyone with an immune system. When the first set of clinical trials were released, they showed limited effect in women over the age of 26, probably because many of these women had already been exposed to those 9 strains of HPV. If you remember from previous, I had chicken pox, so the chicken pox vaccine would not help me.
More recent clinical trials are showing that the vaccine does work, and it works WELL in older women who have never been exposed to those strains of HPV. In one study, women ranging from age 18 to 45 were given Gardasil and 98-100 % of those women showed immunity from two of the most harmful strains of HPV associated with cervical cancer. It is important to point out that the women selected for this study had NEVER been exposed to these strains of HPV, even those who were at an *advanced* age.
Given that blood tests for HPV are not available currently, except for research purposes, it is hard to say if you have already been exposed to these strains. However, if you have not been exposed, the vaccine can help you tremendously. It can even save your life. In another study with unexposed women ranging from 24 to 45 years old, 90% of women developed immunity. Both of these studies clearly show benefits of the vaccine in women who are older than 26 years old.
So, I did not have health insurance in my early twenties, and I just got it with my new job. I'm 27 years old, can I still get the vaccine? Should I get the vaccine?
These are two very different questions!
First of all, YES. You CAN get the vaccine, but because of the initial studies where Gardasil only showed the benefit for women 26 years of age and younger, (ignoring newer studies showing benefit for all women like the ones discussed above), your insurance will *probably* not cover it. Sad, but true.  If it comes down to needing to pay out of pocket for the vaccine, the cheapest place to get them are typically through your local county health department. They give out the most vaccines, so they buy them in bulk and get a discount. The cost at the Dallas County Health Department is $195.00 an injection. The series are 3 total injections, so that is around $600.00 total.
Secondly, if you are wondering if you SHOULD get the vaccine… This honestly depends on your relationship status. If you have been in a monogamous relationship for years, it may not be worth it for you to get the vaccine. This is because all possible exposures were probably made years ago! Unless you were both virgins when you met, you may already be exposed to those strains of HPV and the vaccine will be of no additional benefit.
However, if you are single, or will be in the near future, you may benefit from the vaccine. Since there is no blood test for HPV, I cannot say for sure if you have been exposed to those strains covered by the vaccine. If you have not, it can be an enormous benefit. Remember, the Gardasil vaccine is the only vaccine that protects against a form of cancer, which is what makes it so special! The decision should be made on a case by case basis with you and your OBGYN.
I was married for many years to one man, the only man I was ever with, and we recently divorced and now I am dating again. Should I get the vaccine?
I have many patients who have expressed this sentiment to me lately. YOU ARE THE WOMEN I DEDICATE THIS BLOG POST TO. I would say you would benefit the absolute most from this vaccine, as you may not have been previously exposed to the harmful strains of HPV. Even if you have, it is possible you have not been exposed to all 9 covered by the vaccine. Some protection is better than no protection, and in today's dating scene, we can use all the help and protection we can get.
Now that I have had the vaccine, do I still need to get pap smears?
One word. YES. Remember, Gardasil only protects against 9 of the 17 strains of high risk HPV and they are discovering more strains day by day. Although the vaccine clearly decreases the incidence of pre-cancers, cancers, and warts, it is still important that we screen for cervical cancer in the form of regular pap testing.
As always, speak to your OBGYN about HPV, (and while you are at it, STDs in general) ways to decrease your risks, and the Gardasil vaccine. I welcome all comments, questions, concerns and look forward to speaking to you about this topic, soon!
__________________________________________________________________
Dr. Grace Marie Mooken is the newest addition to Dallas OBGYN PA Family. She was born in the Midwest and raised in sunny Atlanta where she graduated Summa Cum Laude from Georgia Tech. She then went on to complete medical school at the Medical College of Georgia before moving to Dallas to complete her postgraduate residency training in OBGYN at UT Southwestern/Parkland Hospital. She has also completed a fellowship in minimally invasive surgery at Medical City Dallas Hospital.  Besides women's health, her other interests include cherishing her friends and family, traveling, and all things food (cooking, eating, photographing, and appreciating).
About Dallas Obstetrics & Gynecology PA
For over 35 years, our team of Board Certified, North Dallas physicians have provided the highest quality of comprehensive women's healthcare in gynecology and obstetrics. We serve Dallas, North Dallas, Richardson, Addison, Garland, Preston Hollow, Lake Highlands, Vickery Meadow, Plano, Carrollton, Lakewood, Farmers Branch and Buckingham by providing care to women through all stages of life. Our physicians are diverse in medical specializations as well as diverse in culture: we speak English Spanish, Hebrew, Vietnamese and ASL. Contact us today for an appointment at 972-566-7009.